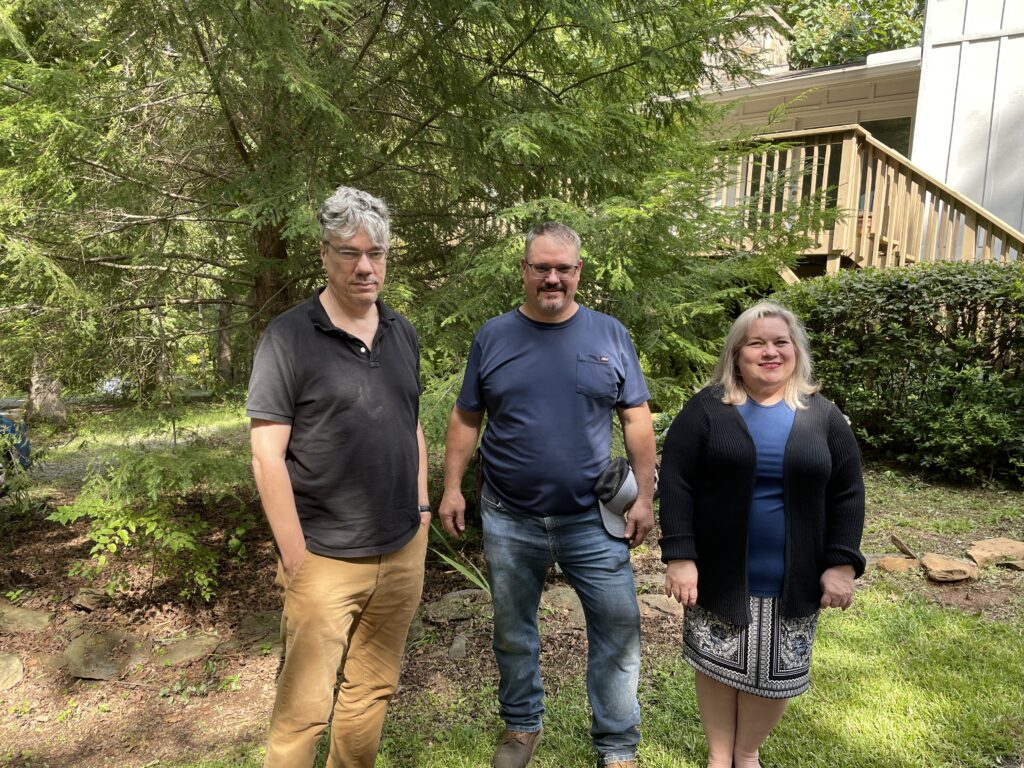 John King Carter
Organist / Choirmaster
John Carter is a native of Greenville, Alabama, where his family lived for many generations. In high school he studied with noted organist and composer Harald Rohlig at St. John's Church, Montgomery. He received the Bachelor of Music degree in Piano from Birmingham-Southern College and has held posts in Episcopal, Catholic, and Lutheran parishes in Montgomery, Birmingham, Cincinnati, and Tampa before coming to Holy Family in 2008. In 2012, he received the Master of Music degree in Choral Conducting from Reinhardt University. In 2015 he was appointed Director of the Choristers at Canterbury Court retirement community in Buckhead. His choral compositions have been performed around the country and at Wells and Salisbury Cathedrals in England. He is a proud member of the world-famous Atlanta Symphony Orchestra Chorus. John lives with his Boston Terrier, Serge, in Marietta.
Christie Beiring
Administrative Assistant
Christie Beiring was born in Washington, DC and has lived in 6 countries and 4 states, but has called Jasper home since 2007. She graduated from Mississippi State University with a Bachelor's Degree in International Business and Foreign Languages and a Master's Degree in Spanish and TESOL. She has taught at Mississippi State University, The University of South Alabama, UMS-Wright in Mobile, and Wildwood Christian Academy in Marble Hill. She has experience working in bookkeeping, PR, and procurement, and has also spent many years working as an executive administrative assistant in Mobile, Alabama and a church office administrator here in Jasper. Christie has four amazing boys: the twins are grown and her middle and youngest boys live with her and attend school in Pickens County. In her spare time Christie loves writing, working with computers, learning about other cultures, "gentle hiking", and spending time with her boys. She looks forward to being able to travel again and gets far too enthusiastic about learning new things.
Jacques LeBlanc
Sexton
Jacques joined the staff of Holy Family as Sexton in 2018. He is a native of Sulphur, Louisiana, near the Texas border. He came to Ellijay, Georgia in 1993 and currently lives in Jasper, Georgia. In addition to his duties at Holy Family, Jacques is a talented ornamental iron worker and has used this gift to produce works of art and home accessories for many local residents. Jacques is also well known at Holy Family for his culinary skills. His Louisiana background shines through when he cooks.