Global Missions
The Outreach Ministry believes these ministries fulfill our Mission Statement: To identify the needs of the greater community with the goal of improving the quality of life of those in need, and to develop and conduct those programs for the broader community which express Christian love and caring for our neighbors beyond parish boundaries.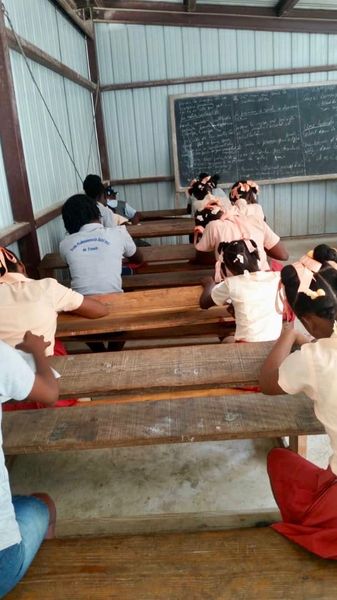 Haitian Hope is a partnership of several Episcopal churches from around the US to support St. Marc's School in Trouin, Haiti and the village it serves. The goal was to help the children become more productive and self-sufficient through accomplishing the educational skills and knowledge required by the Haitian system. Funds are raised for mutually agreed upon projects and materials, including crisis aid, lunch programs, and training and support of teachers and students. We are thankful to be a Haitian Hope partner. Marietta Choyce coordinates the Holy Family activity with this ministry. She may be contacted through the Parish Administrator at holyfamch2@etcmail.com or 770-893-4525.
The LAMB Institute in Tegucigalpa, Honduras, was initially established as a Missionary Bible Institute. Responding to the needs of the community, it has been turned into a day care center for children of poor destitute mothers, a school for poor city children, an orphanage in the country safe from violence, an after school club for both boys and girls to keep them away from drugs, a small food pantry for older poor families and the sponsor of city wide education for children to prevent sex trafficing.
Leamarie True has been involved with the LAMB Institute representing Holy Family. With the financial aid from Holy Family she has been working toward improving the educational program for the youngest students in the city school and the children at the home. Contact the Parish Administrator at holyfamch2@etcmail.com or 770-893-4525 to become involved.